Praise for Splendid Anatomies
"Allison Wyss uses surreal humor, vulnerability and sincerity to explore the wonder and absurdity of having a body."
-Kathleen Rooney,
review in Minneapolis

Star Tribune
"There's Wyss's oddball sense of humor and curiosity, which propels so many of the stories. There's that sharp attention to detail at the sentence level that makes us feel like we're in good hands (or we're being deftly manipulated) no matter how bizarre things get. And most of all, there's that tenderness, that ability to find humanity, and even resiliency, in the absurd and the goopy."
-Susan Pagani,
review in

Tupelo Quarterly
"Allison Wys's debut book,
Splendid Anatomies
, collects sixteen short stories that explore themes of physical and emotional boundaries, identity, dissolution, and dismemberment. But not in a grim way. More of a delightful, gently ironic kind of way (with a bit of gore included)."
-M.L. Schultz,
review in

Water~Stone Review
"With these fierce, slyly funny, and wondrous stories, Allison Wyss offers us a rich meditation on what it means to be in a body with its endlessly renewing cells and its strange, strange mystery.
Splendid Anatomies
is our world but deliciously tilted, and it contains a veritable menagerie of bodies--human, spider, bird, fish, even ghost. Each of these mesmerizing stories possesses its own splendid anatomy, reminding us with beautiful urgency that storytelling is how we feel our own existence."
-Maud Casey,
author of
City of Incurable Women
"Allison Wyss's characters and their preoccupations are both distinct and distinctive; the collection as a whole vibrates with compassion and respect for these glorious weirdos, in all their splendidly grotesque forms. Reading
Splendid Anatomies
is like confronting a funhouse mirror through rose-colored lenses, all manner of warped and awkward angles rendered with with wit and love."
-Erin Kate Ryan,
author of
Quantum Girl Theory
"In
Splendid Anatomies
, Allison Wyss examines the inherent strangeness of embodiment in all its forms, the different ways our physicality shapes who we are, and what we understand about ourselves and the world. The collection moves beyond genre to deliver tales that are by turns hilarious, disturbing, and poignant. A truly fascinating read."
-Emily Mitchell,
author of
The Last Summer of the World
"What a completely unpredictable debut. The further I delved into this collection, the more excited I became, each new story an adventure to embark on, treasures to be uncovered at every turn. Wyss has an innate ability to ensnare us with her innovation, then keep us rapt with her complex, bizarre, and often heartbreaking characters. This book is hopefully just the first of many for this exciting new voice."
-Michael Czyzniejewski,
author of
I Will Love You for the Rest of My Life: Breakup Stories
"In Splendid Anatomies, among the clear-eyed, sympathetic portrayals of electricians, motel housekeepers, bartenders, failed priests, and tattoo artists going about their lives, one finds sex-starved witches, inter-dimensional travel, talking spiders, a multiverse dripping with yogurt, vampiric earthworms, and ghost particles that actually come from ghosts. This book contains multitudes."
-Tony Earley,
author of
Jim the Boy
and
The Blue Star
Interviews
"When recommending the book to a friend I said that reading it felt, at times, like having a possibly-psychedelic drink with a witch."
-Margaret LaFleur,
"What Is and Is Not a Body:

The Millions

Interviews Allison Wyss"
"The stories casually fixate on corporal modifications and disfigurement, but they are lovingly told with a joy and humor one might expect from a game of Mr. Potato Head."
-Mark Pleiss,
"A New World of Bodies: Allison Wyss's

Splendid Anatomies

"
"They contemplate not navels, but nutsacks--while floating in space."
-A.L. Rowser,
"Conversations: Allison Wyss and A.L. Rowser,"
in
The Critical Flame
"Veins and worms are present in abundance."
-Chrissy Kolaya,
"Fighting the Good Fight: A Conversation with Allison Wyss,"
in
Hunger Mountain Review
Video: "Virtual Craft Chat on Fiction with Allison Wyss,"
with
Zach Powers
at the Writer's Center
"IF MY BOOK"
in
Monkeybicycle
Q&A
with
Sundog Lit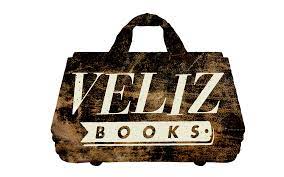 © 2023 Allison Wyss.
.